Engaging and inspiring guests to book your home
The ultimate goal is to generate more bookings, right? The majority of travelers begin their search and complete their vacation rental reservations online. And, a successful vacation rental listing entices those travelers to learn more about your home and book it for their next Orlando vacation.
Upon joining our management program, our marketing team will begin crafting a customized listing for you that will include high-end property photography, a strategically planned description with a list of property amenities, a 3D walkthrough, and a booking calendar to make reserving your home easy.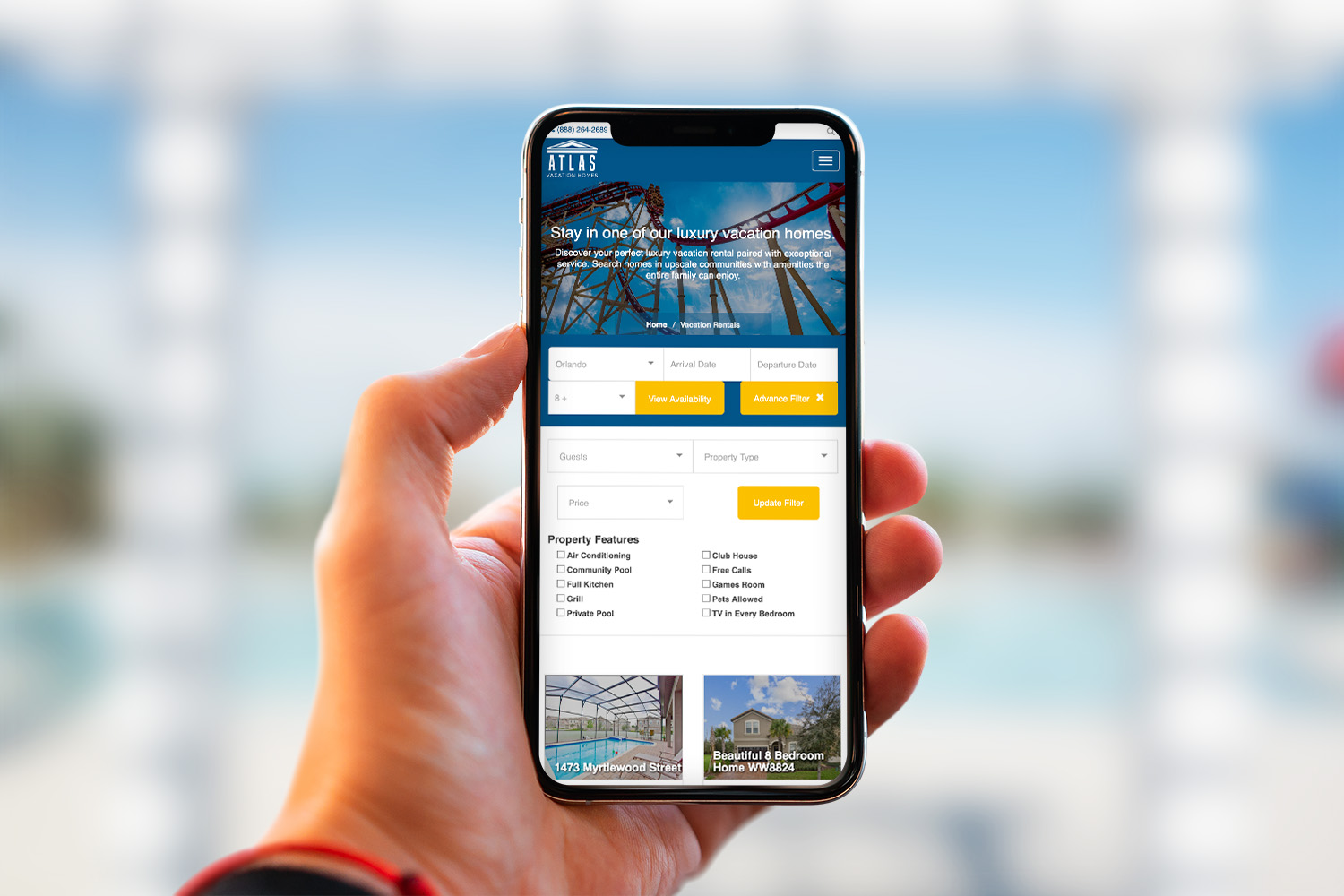 Beautiful professional photography
We believe an optimized listing is not complete without state-of-the-art property photography and that's why we schedule a photographer to take images of your home as soon as you join Atlas (at no additional cost to you)!
Check out some of the amazing photos our photography partners have captured:
Imagine you're a guest looking for the perfect vacation rental. You believe you found the perfect vacation home for your upcoming visit to Orlando. But wait, what is the floor plan? Are all the bedrooms on the same floor? Which rooms have direct access to the backyard or pool area?
3D virtual walkthroughs allow views to interact with your home without ever stepping foot inside! Guests will be able to look through the living areas, zoom into the countertops in the kitchen, see how the rooms flow into one another and admire all those details you took the time staging in your home.
Captivating listings are only the start..